Air date:
Mon, 06/26/2023 -

9:00am

to

10:00am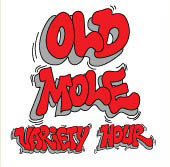 Views, Reviews, and Interviews from a Socialist-Feminist, Anti-racist, Anti-colonial and LGBTQ-positive Perspective
Norm Diamond hosts this episode of the Old Mole, which includes the following segments:
"Anti-woke" legislation and the response: In at least 15 states, GOP officials have passed educational gag orders prohibiting classroom conversations about race, racism, and LGBTQ issues in public schools. Florida's "Stop W.O.K.E Act," a portion of which was challenged in federal court last fall, has been at the vanguard of these right-wing attacks on educators and progressive movements. In their Left & the Law segment, Jan Haaken and Mike Snedeker review the history of "anti-woke" legislation and discuss recent legal challenges in the courts and political resistance on college campuses.
What we think we know about Mexico: Mexico has been much in the news, both around changes to its electoral system and around drugs coming into the U.S. But are we getting an accurate picture from the US media? Luisa Martinez interviews Jose Luis Granados Ceja, a journalist living in Mexico, about the interests and policies behind the distortions in media coverage.
War and peace and real human needs: Laurie Mercier speaks with Jeff Faux, founder of the Economic Policy Institute and author of the Servant Economy and the Global Class War, about how the gargantuan US military budget and the new Cold War are exacerbating inequalities and climate catastrophe and how the American Left needs to mobilize to halt endless wars and focus on real safety and security issues: human and planetary needs.
Update Required
To play the media you will need to either update your browser to a recent version or update your
Flash plugin
.
Download audio file