Air date:
Fri, 09/09/2022 -

9:00am

to

10:00am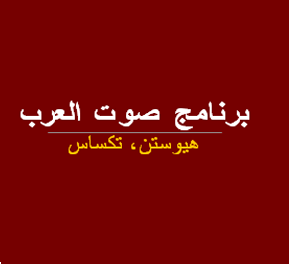 1st Segment: Lina Abu Akleh's Remarks (accepting an award honoring Shireen Abu Akleh)
On August 31, 2022, The National Press Club in Washington, D.C., held its annual Journalism Awards Dinner and presented Shireen Abu Aklehs niece, Lina Abu Akleh with the 2022 National Press Club Presidents Award in her honor. In this episode of Arab Voices, we will air Lina's remarks at that event.
On September 5, 2022, Apartheid Israel released a statement on its findings about the assassination of Shireen Abu Akleh, the Palestinian-American Journalist who was murdered by Israel in May 2022. In that statement, Israel said there is a high possibility its army killed Shireen Abu Akleh, and also said it will not launch a criminal investigation into that killing. Shireen Abu Aklehs family released a statement saying As expected, Israel has refused to take responsibility for murdering Shireen. Our family is not surprised by this outcome since its obvious to anyone the Israeli war criminals cannot investigate their own crimes. We will continue to demand that the US government follow through with its stated commitments to accountability..
2nd Segment: Recorded Interview with Diana Buttu on the Oslo Accord
29 years ago this month, the Oslo Accord was signed between the Palestine Liberation Organization and Israel, an accord many thought was a good idea at that time, and some did not. In 2018, on the 25th anniversary of the signing of the Oslo Accord, Arab Voices interviewed Diana Buttu, analyst, and former legal advisor to the Chairman of the Palestine Liberation Organization (PLO). Diana Buttu also served as legal advisor to the PLO in its negotiations with Israel, and is a policy advisor to Al-Shabaka: The Palestinian Policy Network. Diana is a lawyer specializing in negotiations, international law, and international human rights law, based in Ramallah, Palestine.
In this episode of Arab Voices, we will re-air that interview, in which we spoke with Diana about the failed Oslo Accord between the Palestine Liberation Organization and Israel, why it failed, the ongoing Israeli colonization of Palestine, the U.S. stance towards Palestine and its funding cuts to UNRWA, the Palestinian Authority, Palestinian hospitals in occupied East Jerusalem and other programs, the closure of the PLO office in Washington, and the move of the U.S. embassy from Tel Aviv to Jerusalem. We also talked about what options Palestinians should pursue, and more. 
09-07-2022     
Update Required
To play the media you will need to either update your browser to a recent version or update your
Flash plugin
.
Download audio file