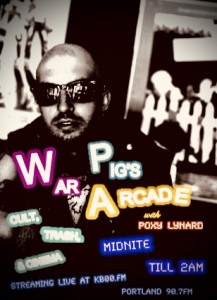 Subscribe to podcast
Produced for (Program name):

War Pig's Arcade was a late night radio program hosted by War Pig and Poxy Lynard. Each episode featured discussions on cult film, silly call in game shows, and plenty of underground music.
The show ran for a limited time during the summer of 2020.